MacMillan Coffee Morning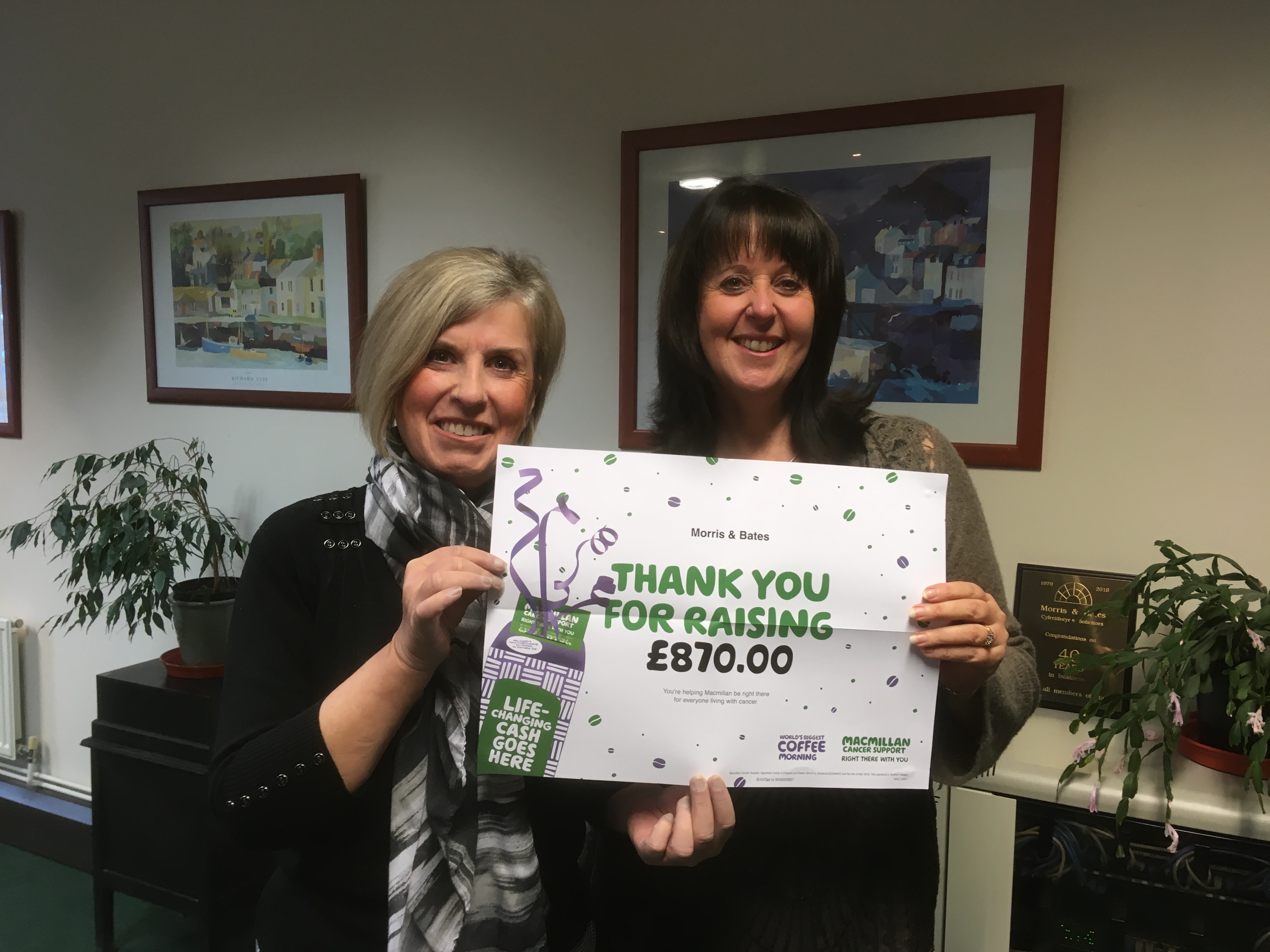 On 27th September 2019 Morris and Bates once again held a MacMillan Coffee Morning.  This follows the success of last year's event where we raised a whopping £950.  We are pleased to confirm that the event was a huge success once more.  Tea, coffee and cake was served up throughout the morning at our offices at Alexandra Road, Aberystwyth to clients, the general public and friends from local businesses.
Attendees donated generously, took part in the raffle and the Best Bake competition.  We are pleased to announce that we raised a total of £870 this year and we are already looking forward to hosting the event once more next year.  The Best Bake competition was won by Mrs Kathryn Evans, Llanfarian for the second year running.  Congratulations Mrs Evans.
Cancer has affected most of us in one way or another. The MacMillan Coffee Morning is a wonderful event to raise much needed funds as well as giving us reason to invite people from all walks of life through our doors to enjoy a cuppa, cake and  a chat.