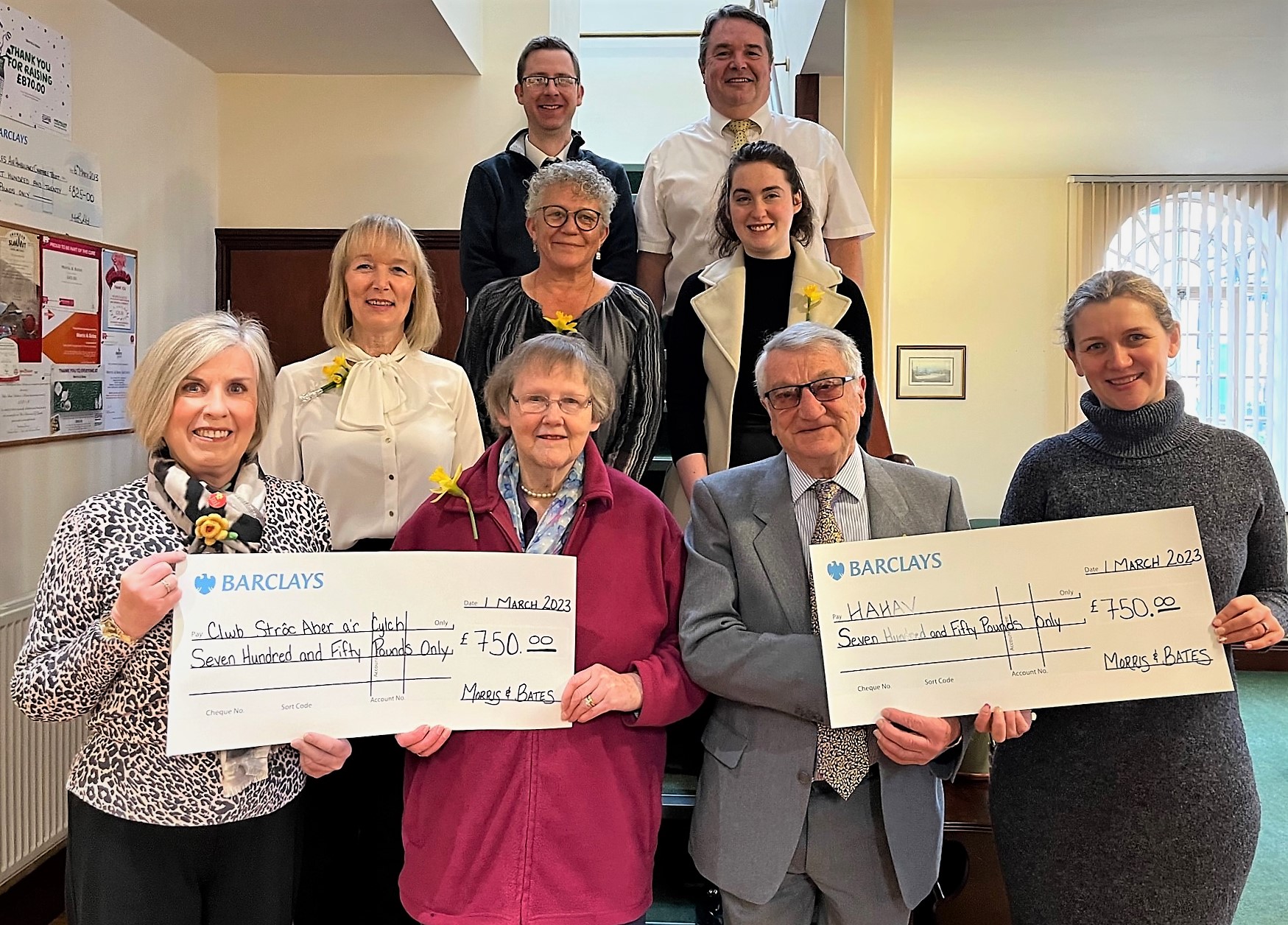 After a busy year of fundraising in 2022, on the 1st of March 2023 we were finally able to present cheques to our nominated charities HAHAV and Clwb Strôc Aberystwyth.
Our grand total raised last year, which has been split 50/50 between Clwb Strôc Aberystwyth and HAHAV is: £1,500.
Staff raised funds throughout the year in various ways including fund raising events/games at our Christmas party and a Christmas Lucky Numbers game.The Lucky Numbers was a great success,far too many prizes to list what everyone won, but we had a lot of happy Clients and staff.
Funds have been topped up by our wonderful clients donating to the pot for assistance with matters where the work and or advice was provided without any charge and then taken up to a nice round number through a donation from the directors of Morris and Bates.
We look forward to another busy year fund raising in 2023.